Garrett Adelstein and Robbi Jade Lew have both issued public statements regarding what transpired following the infamous Thursday night hero call on Hustler Casino Live, and their accounts don't seem to match up.
Cliff's Notes version of what took place during what was supposed to be a stream focused on Phil Ivey: On a board of
, Adelstein bet $10,000 with
before Lew, holding
, min-raised to $20,000 only for her opponent to move all in for $129,000 total. She tanked and inevitably called with jack-high, and then won both river run-outs to scoop the $269,000 pot.
THIS JUST HAPPENED…
— Hustler Casino Live (@HCLPokerShow)
Read more about the hand here.
He Said, She Said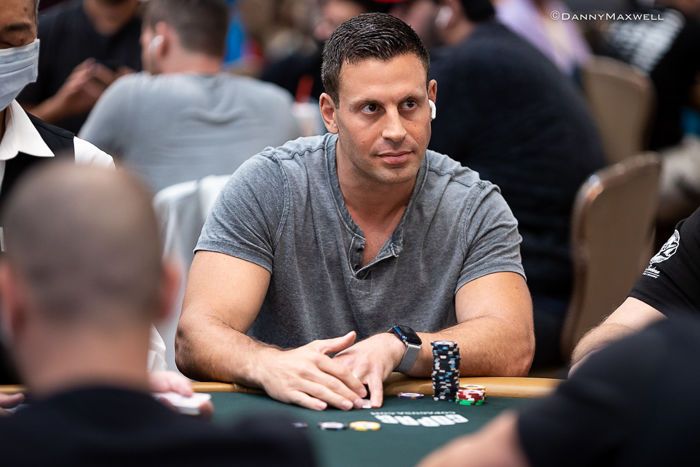 Garrett Adelstein
Adelstein looked dumfounded that he was called by such a weak hand. He questioned her decision to call, never receiving a consistent answer that would make any sense to a skilled professional such as "GMan." Moments later, he left the table in disgust, and never returned to action. Away from the HCL table, Lew and Adelstein were spotted having a conversation, and she decided to give him the money back.
She claimed that, more or less, she did so to defuse the situation after being "bullied" by the Los Angeles high-stakes poker legend. Upon returning to the game Thursday night, she told others at the table that Adelstein had demanded the money be refunded to him.
Adelstein, however, took to Twitter hours after the stream concluded to share his thoughts on the controversy. Not only did he flat out accuse her of cheating, he gave a different account of why the money was refunded.
"To be clear, I never asked for a refund," Adelstein wrote in one of six lengthy notepad tweets. "I never even considered asking as it would be such an obvious admission of guilt on her end. But once she offered, of course I am going to accept my money back after clearly being cheated."
The Live at the Bike and Hustler Casino Live longtime regular admitted in his tweet that he is uncertain how she cheated. But he made it clear that he felt the hand wasn't legit.
"I've been in the public eye for nearly the entirety of my 20 years in poker and my reputation in our community is what it is for good reason. If I thought there was any chance I wasn't being cheated, I would not have accepted the refund," he continued.
Adelstein couldn't point his finger on how she allegedly cheated him in the hand, but he let it be known that he doesn't think there's any chance Hustler Casino Live was involved. Players aren't permitted to have cell phones during an HCL livestream, and even the broadcasters can't have phones in the booth. His full statements are below:
My thoughts on the hand in question from today's livestream, screenshots 1-4 (of 6) https://t.co/gWQOI6sg4o
— Garrett Adelstein (@GmanPoker)
My thoughts on the hand in question from today's livestream, screenshots 5-6 https://t.co/Hb1Kh6xuFd
— Garrett Adelstein (@GmanPoker)
Lew didn't back down from the allegations Adelstein made. She also took to Twitter to tell her side of the story, a side that contrasts that of her opponent.
"Garrett blocked me. Guilty as charged. What an honest man. He cornered me & threatened me. If he has the audacity to give me the death stare ON camera, picture what it's like OFF camera. I was pulled out of the game & forced to speak to him in a dark hallway. Full details to come," Lew wrote.
She then took it one step further and challenged her new rival to a heads-up competition.
Garrett, I've got an idea. After I'm vindicated, let's go heads up.
— Robbi Jade Lew (@RobbiJadeLew)
Hustler Casino Live Issues a Statement
Ryan Feldman and Nick Vertucci, co-founders of Hustler Casino Live, issued a joint statement regarding the controversy during Thursday's show. They denied any involvement and expressed confidence in the show's game security.
Additionally, they informed the poker community that they will conduct a thorough investigation into the matter.
"We will be looking into every aspect of this incident before putting out the results of our finding," the statement read.
Continuing on, Vertucci and Feldman wrote, "At this point we have no proof either way or any indication of any wrongdoing besides the accusations of parties involved. During the investigation, parties involved will not be playing on our show until we have a resolution in the manner."
Hustler Casino Live, hosted at Hustler Casino in Los Angeles, first launched in August 2021 and already has over 176,000 YouTube subscribers. It has become the most popular poker show in the world in such a short time, and Adelstein has been a huge part of that success.
PokerNews will have more on this story as it continues to develop.