Posted on: February 3, 2023, 02:02h. 
Last updated on: February 3, 2023, 02:02h.
Italy's 'Ndrangheta mafia, which has had its hands in everything from illegal gambling to drugs to human trafficking, has run into a lot of trouble with global law enforcement recently. The problems continued this week after police in France arrested a former boss on murder charges.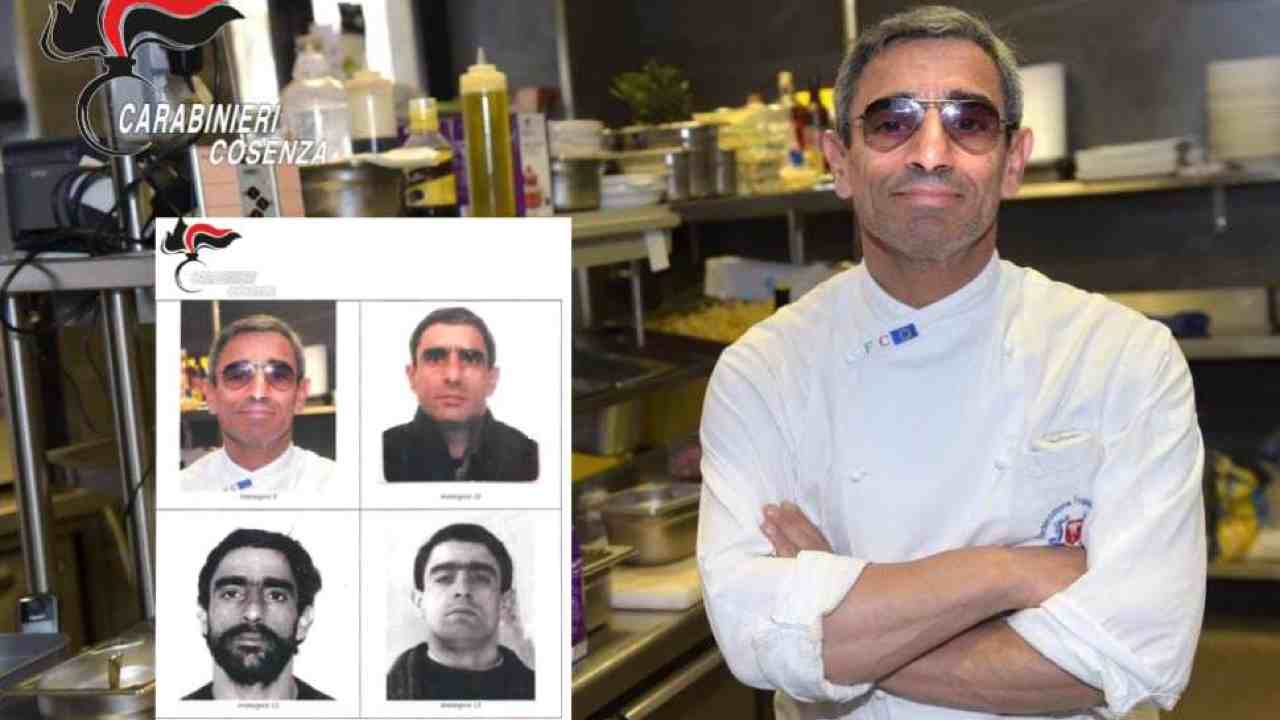 Former 'Ndrangheta boss Edgardo Greco in his police mug shots (inset) and as a pizza chef. French police, with the help of Interpol and Italy, arrested him this week. (Image: Cosenza Police)
The Italian Edgardo Greco, a capo with 'Ndrangheta, had spent 16 years on the run before French police arrested him yesterday in the town of Saint-Etienne. They were following a tip from the Italian carabinieri as part of the I-Can project, an Interpol initiative specifically designed to dismantle the notorious gang.
The 63-year-old Greco, a fugitive since 2006, worked, not unsurprisingly, as an Italian restauranteur and pizza maker in Saint-Etienne. He had lived there since 2014 under the pseudonym Paolo Dimitri, the same name as another Italian criminal.
Hiding In Plain Sight
The fugitive was subject to a European arrest warrant the prosecutor's office of Catanzaro in southern Italy issued in 2014. He fled after a judge sentenced him to life behind bars for two homicides committed in January 1991, as well as an attempted homicide six months later.
Greco managed to escape while in police custody, possibly after buying his way to freedom. At the time, he was part of the Perna-Pranno clan, among the most prominent in his home city of Cosenza, Italy.
Italian police have held for years that he is responsible for an ambush in January 1991 that led to the deaths of brothers Stefano and Giuseppe Bartolomeo. They were also part of 'Ndrangheta, but were demanding greater control and higher statuses in the Perna-Pranno clan.
They were allegedly ambushed in a fish warehouse after arranging a meeting with other mafia members and beaten to death. However, those details are based on third-party accounts, as Italian police never found the bodies.
The 'Ndrangheta has long been part of the economic fabric of Calabria, which has helped it enjoy longevity and prosperity. Protecting it have been corrupt police and politicians, but a global crackdown on crime has started to see the mafia's kingdom falter.
Control Over Italy
Although Cosa Nostra is more famous, the mafia in Calabria, one of Italy's poorest regions, is present on every continent, from Latin America to Australia, thanks to drug trafficking, illegal gambling and other criminal activity.
The organization is into international drug trafficking and typical activities of criminal organizations, including assassinations, extortion, illegal waste trafficking, money laundering and illegal gambling. The organization has an annual turnover of about €50 billion (US$54.46 billion), according to Italian mob investigators.
No one knows the exact figures, but Italian authorities believe it has over 20,000 members worldwide. Because of its wide reach, it is at the top of the list of dangerous organized criminal gangs, running parallel with some triads in Asia.
The 'Ndrangheta appeared as a mafia in Italian law in 2010, but its origins date back to the time of the unification of Italy in 1861. It then re-emerged in the 1980s and 1990s through a series of kidnappings.
However, the group may have been busy in the 1970s, as well. It allegedly organized the kidnapping of the grandson of American oil tycoon Jean Paul Getty in 1973 in Rome.