by Joe Nevills|10.25.2022|7:14pm
The race caller's booth at Beulah Park
The efforts of the horses and riders themselves are what make a race great. That's impossible to argue. However, a great race paired with a great call by the announcer is what makes a race truly historic.
The overtures from the booth comprise the soundtrack to the Breeders' Cup's most memorable moments, burning themselves into the memories of fans and participants alike as strongly as the charge to the wire.
In this edition of the Breeders' Cup Buzz, we asked four racetrack announcers for their favorite calls from the event over the years. Each of those calls stirred up plenty of emotion in the heat of the moment, and because of that, the feelings they bring back all these years later are impossible to deny.
Peter Aiello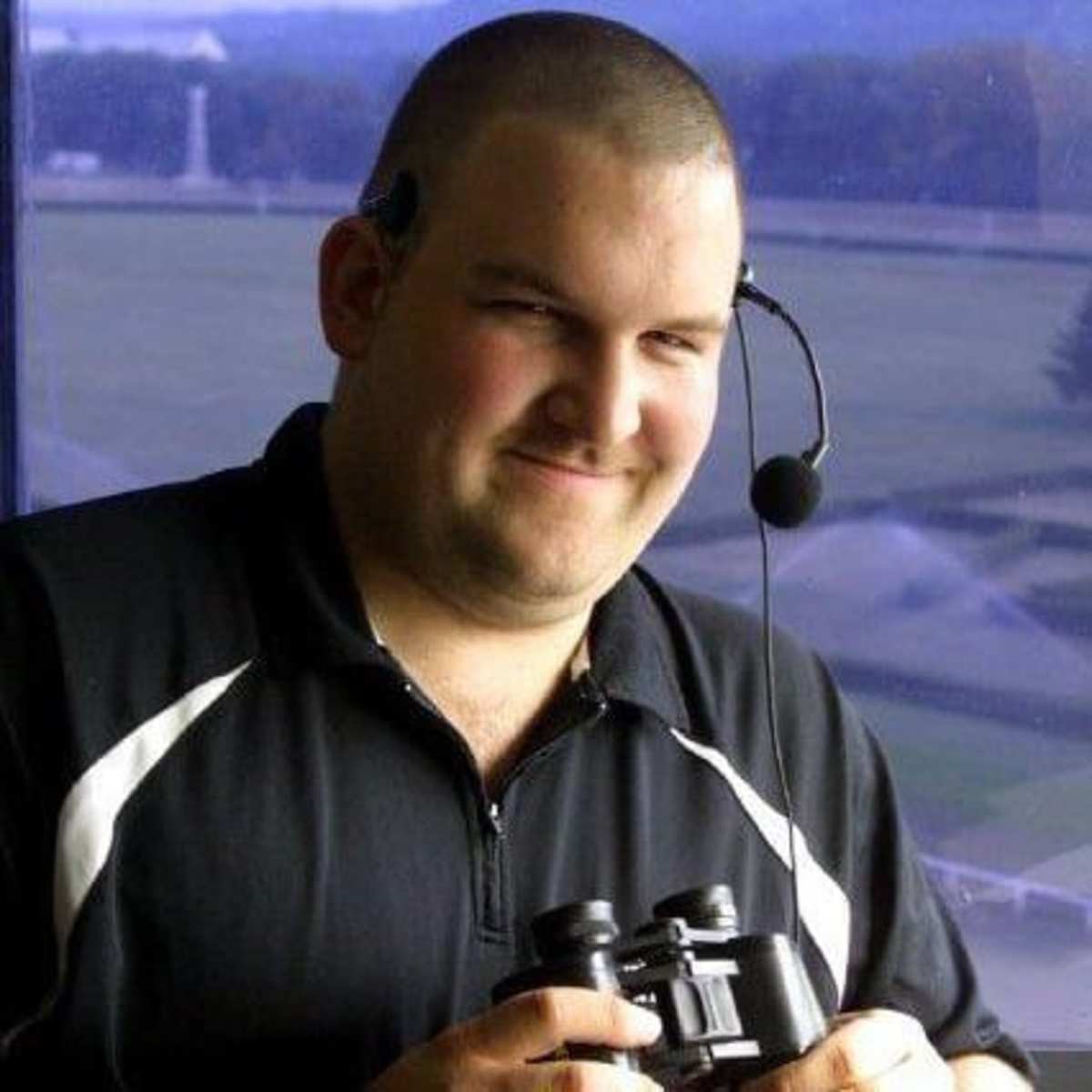 "The easy answers are Tiznow at Belmont against Sakhee (2001 Classic), Cigar at Woodbine (1996 Classic), and Personal Ensign at Churchill Downs (1988 Distaff), but I never like to take the easy route. So, I'm going with Da Hoss winning his second Breeders' Cup Mile at Churchill (in 1998). 'The biggest comeback since Lazarus!'
"There are so many good ones , but the way Da Hoss did it, both in preparation, only having one race, and the race itself, battling back inside, makes it unforgettable to me."
Jonathan Horowitz
"Truly great sports announcing gets better and more significant with time. Tom Durkin's call of the 'unconquerable, invincible, unbeatable' Cigar in the 1995 Classic has aged like a fine wine. In addition to the dramatic phrases, the moment when Durkin raises his voice and exclaims 'Cigar!' as the champ hits the lead is goosebump-inducing.
"A more recent example that could age just as nicely is Larry Collmus' 'the old man's gonna do it' for Whitmore in the 2020 Sprint, especially given the impact the horse is having after retiring from racing."
Travis Stone
"The 2001 Classic had several storylines: 9/11, the bitter cold, the Arc winner vs. our reigning Horse of the Year, etc. It was also one of the most technically sound and perfectly delivered calls in the history of the craft. Filled with subtle yet powerful words and phrases, it was the perfect soundtrack to a showdown of international talent. 'Sakhee storms to the lead,' and 'Tiznow fights on,' and, of course, 'Tiznow wins it for America!' So good!"
Jason Beem
"I still marvel at Trevor Denman's call of the 2010 Breeders' Cup Classic. I thought he captured the emotion of every point of that race with Zenyatta because win or lose, she was the story of that race.
"From the fear in his voice early as she fell far back, to doubt even as she's making her move, to the escalation of his voice when she pops out at the top of the lane, to the three straight 'Zenyattas' in mid stretch, to the deflated call of Blame at the wire, I thought it was just a perfect emotional connection to the moment.
"Was it a bit unfair to Blame and his connections? Maybe. But they made $3 million on the race, so I don't feel too bad for 'em."