December 23, 2021
Jon Sofen
Poker and Jeopardy! champ Alex Jacob helped a fellow game show contestant win a new car following a controversial conclusion to a recent Wheel of Fortune episode.
Charlene Rubish reached the Bonus Round on the show and only needed to solve one final puzzle to win an Audi Q3, a luxury automobile. She was fortunate enough to have a significant portion of the puzzle exposed following her selection of four letters and the given R,S,T,L,N,E.
The category was "What Are You Doing?" and the board showed _ H _ _ S I N G T H E R I G H T _ _ R D. She was permitted 10 seconds to correctly identify the puzzle to win the car. After incorrectly guessing, "Choosing the Right Card," she gave it another guess, starting with "Choosing the Right…" and then paused for about five seconds before spitting out the correct word, which was "Word."
Unfortunately, for her, even though she technically identified the puzzle, she still lost on a technicality. Jacob, whose had his fair share of game show success, shared the Bonus Round video on Twitter and called for Audi to give Rubish the car.
Come on @WheelofFortune, the woman literally chose the right word. Give her the car. https://t.co/aAaMyFeEZl
— Alex Jacob (@whoisalexjacob)
Why She Lost the Car
Wheel of Fortune host Pat Sajack explained to Rubish why her correct answer didn't count.
"You know, this one's tough because you said all the right words, including 'word,' Sajack said. "But, as you know, it's got to be more or less continuous. We'll allow for a little pause, but not four or five seconds."
Had Rubish provided her full answer in a continuous thought, she would have won. But Sajack made it clear that a lengthy pause between words while solving a puzzle isn't acceptable.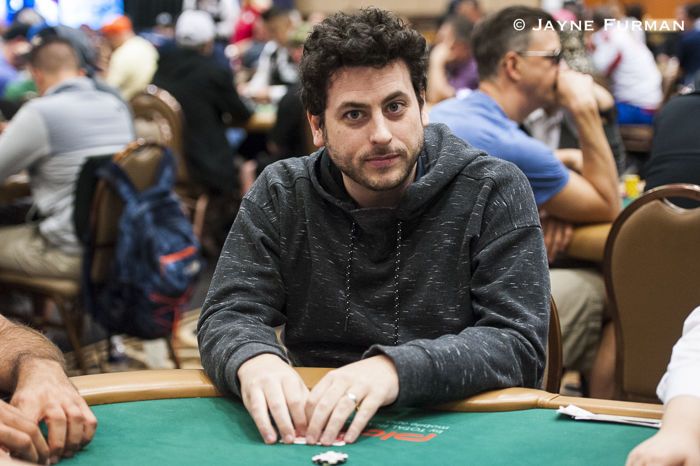 Alex Jacob
Despite Sajack's explanation of the ruling, many on social media were critical of Wheel of Fortune for refusing to give her the car. Jacob, the 2006 U.S. Poker Open champion and 2015 Jeopardy! Tournament of Champions winner, stepped up to the plate and used his platform to attempt to convince Audi to give Rubish the valuable prize.
Upon further consideration, and potentially an effort to avoid negative publicity, Audi decided to award her the Q3. The luxury automobile company tweeted: "You're a winner in our eyes, Charlene. Now, let's get you a prize."
Jacob, a former poker pro with over $2.6 million in live tournament cashes, responded to the tweet with a simple, "WE DID IT!" Most of his followers seemed satisfied with the outcome, although there were a few who argued that since she paused for so long that she didn't deserve the prize. In the end, it was Audi's decision, and now Rubish has a shiny new automobile to collect.
*Lead image depositphotos.com.