Warning: The following article contains graphic details involving murder and sexual assault.
It took a Michigan jury less than an hour on Friday, Oct. 7 to find Jeffery Bernard Morris guilty of murdering former professional poker player Susie Zhao in July 2020.
Morris, 62, was found guilty of first-degree premeditated murder and felony murder in Oakland County Circuit Court for the killing of Zhao, a regular in the Los Angeles poker scene whose badly burned and mutilated body was discovered in a state recreation area.
Read about the final day of testimony in the Susie Zhao murder trial
Justice At Last
After several delays spanning years caused by the COVID-19 pandemic and other factors, Morris finally went to trial this week in the graphic and disturbing case that has captivated the poker community.
Throughout the week, lead prosecutor John Skrzynski built the case against Morris, a convicted criminal who Oakland County prosecutors said Zhao had met in July 2020 after moving to Michigan to live with family during the pandemic.
Drawing on more than a dozen witnesses — an FBI special agent assigned to the case, a childhood friend of Zhao's who was one of the last to see her alive, a detective who testified that Morris had searched for violent sexual assault on his phone nearly 2,000 times in the month before the murder, to name a few — Skrzynski told jurors that Morris had met up with Zhao at Sherwood Motel and convinced her to be zip-tied before driving her to an isolated dirt road.
After laying her down in a "very secluded area," Morris "(took) his fist and he hit her" in the genital area before "sprink(ling) the gas can over her and … light(ing) her on fire while she's still alive," according to prosecutors.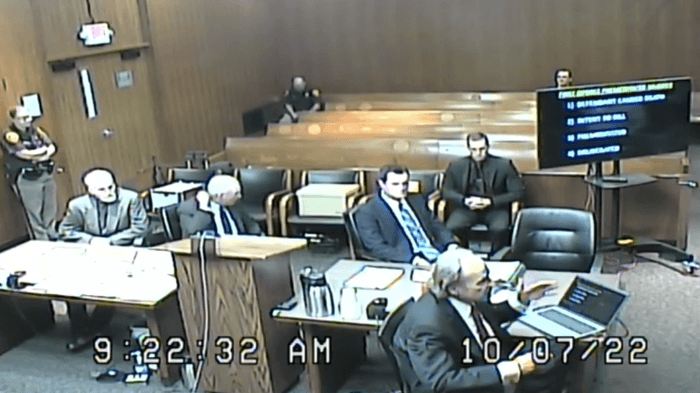 Lead prosecutor John Skrzynski (right) addresses the jury on Oct. 7, 2022
"(Morris) used Zhao to make his violent fantasies come true," Skrzynski told jurors on Day 1 of the trial.
In the coming days, defense attorney Michael McCarthy made numerous attempts to poke holes in the prosecution's story, including questioning the way detectives initially interviewed Morris and pushing back on DNA evidence that linked Morris to Zhao.
But it wasn't enough to convince the jury, who quickly returned to Judge Martha Anderson on Friday afternoon with two unanimous guilty verdicts after hearing several hours of closing arguments earlier in the morning.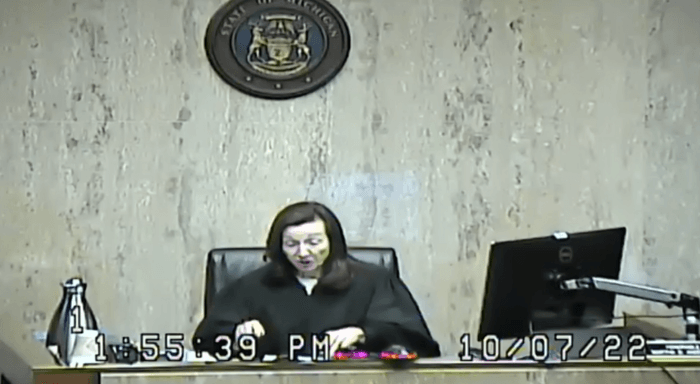 Judge Martha Anderson
What We Learned During the Trial
While many of the case's grisly details were learned during the investigatory stages, this week's trial revealed new insights into the highly disturbing case.
Prosecutors showed jurors multiple graphic images of Zhao's burnt and splayed body, including images of a "significant deep wound" in Zhao's genital area and images of soot in her windpipe that revealed "Ms. Zhao was alive and breathing in the contaminants of combustion" when she was lit on fire.
The trial also brought out information about the 33-year-old's extensive struggle with mental illness, including being diagnosed with schizophrenia. In 2015, Zhao's mother, Fang Dai, attempted to have her daughter involuntarily institutionalized and later attempted to get guardianship, according to Skrzynski, who argued that Zhao's mental health made her a "vulnerable" victim.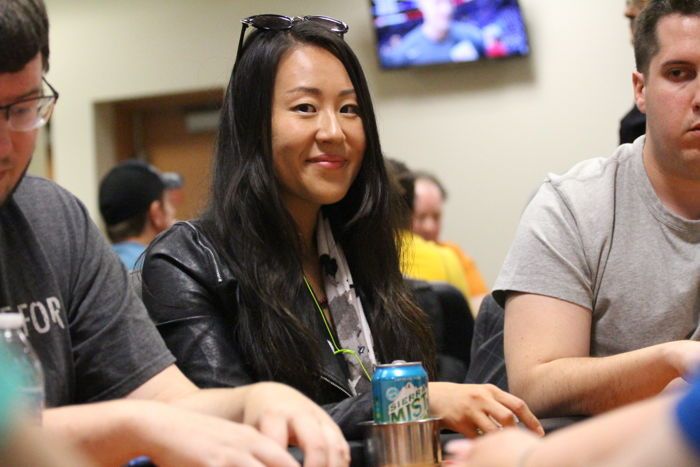 Susie Zhao
On Day 2 of the trial, Michelle Lagrou, a childhood friend of Zhao, testified that she was with Zhao in the days ahead of the murder and that Zhao had been "acting somewhat strange" and "seemed more blankish." After learning about Zhao's schizophrenia diagnosis from the police, she said her friend's erratic behavior made "perfect sense."
Additionally, the trial revealed Morris' deep obsession with violent "punch-fisting" pornography.
A search warrant for the contents of Morris' iPhone turned up nearly 2,000 web searches for violent sexual assault and pornography in the month ahead of the murder, including for keywords like "Asian" and "kidnap," which was crucial in building the prosecution's motive.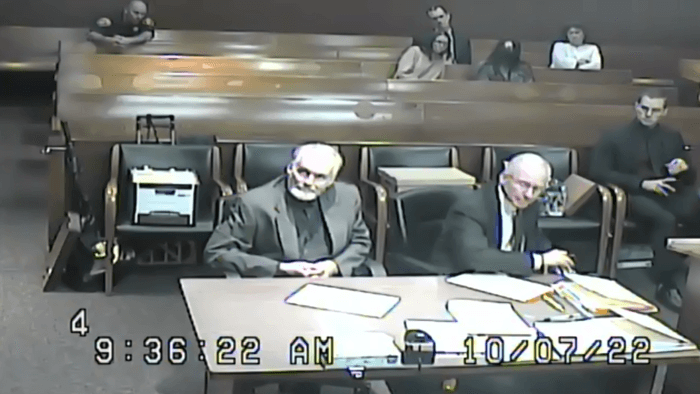 Jeffery Morris appears in court on Oct. 7, 2022
Morris, who appeared in court in a grey suit with an unkempt beard that he had grown since his 2020 arrest, sat silently next to his attorney throughout the week and was calm as the jury read its verdicts.
Sentencing for Morris will take place on Nov. 10, according to Judge Anderson. The 62-year-old faces a separate life sentence without parole for both counts.
The guilty verdict was undoubtedly a cathartic moment for those in the poker community who had patiently awaited justice for nearly two and a half years after several delays and pushbacks in the horrific case.
Zhao, a regular player and commentator on the Live at the Bike stream at LA's Bicycle Casino who had multiple deep runs in the World Series of Poker (WSOP) Main Event, made a strong impression on many in the poker community with her bubbly personality and positive attitude.
Nothing will bring Susie Zhao back to life. Nothing will erase the horror she experienced or that which her family… https://t.co/0pMuRxyNMu
— Jennifer Newell (@WriterJen)
Those in the poker community who were friends with Zhao include Bart Hanson, David Tuchman, Allen Kessler, Brandon Shack-Harris, Xuan Liu and Ronnie Bardah, who called Zhao "extremely intelligent and a sweetheart" and "nice on and off the table."
"She was one of the bubbliest and most vivacious opponents I've ever had," said Clayton Fletcher, who played with Zhao in the 2015 Main Event. "She was a very strong player who also liked to have fun at the table."