Posted on: January 18, 2023, 05:48h.
Last updated on: January 18, 2023, 05:48h.
Pennsylvania was the nation's second-richest gaming state in 2022, but only by the slimmest of margins.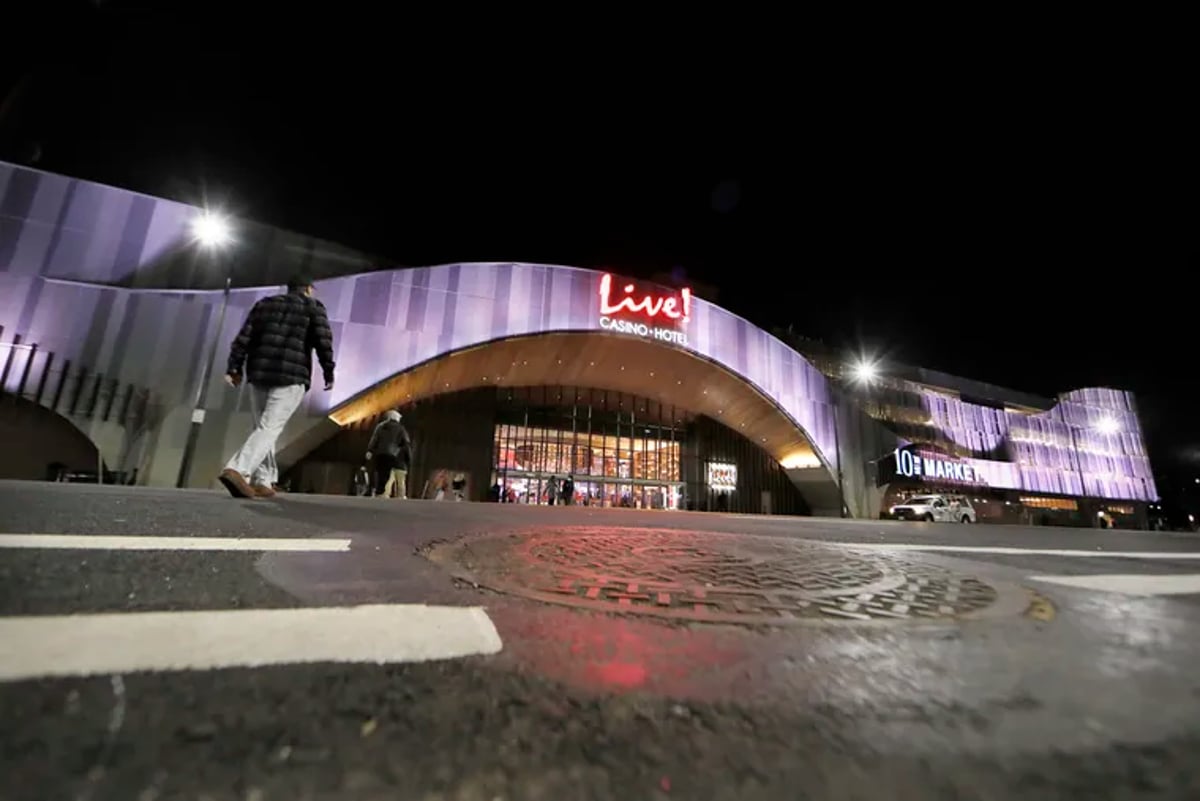 Live! Casino Hotel Philadelphia. Pennsylvania gaming revenue in 2022 went upwards of $5.2 billion to narrowly edge New Jersey for the honor of being the second-richest gaming state in the country. (Image: The Philadelphia Inquirer)
A day after New Jersey revealed that its full-year gaming revenue totaled a little more than $5.2 billion, state gaming regulators in Pennsylvania said revenue there also totaled $5.2 billion. With Nevada far and away the nation's richest gaming state, New Jersey and Pennsylvania have been battling for the honor of second-best over the past few years.
While New Jersey managed to retain its runner-up status in 2021 by topping Pennsylvania by about $2.6 million — $4.737 billion in NJ to $4.734 billion in Pennsylvania — the Keystone State finally unseated its neighboring rival in 2022.
New Jersey's official 2022 gaming tally was $5,211,272,456. That includes retail casinos in Atlantic City, retail and online sports betting, and iGaming and interactive poker.
Pennsylvania's official 2022 gaming tally was $5,211,303,191. That includes income from the state's casinos, iGaming, in-person and online sports betting, video gaming terminals, and fantasy sports.
The difference between the two states: $28,735.
Banner Year
The Pennsylvania Gaming Control Board (PGCB) unveiled the state gaming industry numbers today. The $5.21 billion won across the industry easily bested the state's previous best mark of $4.73 billion set only a year ago.
Gaming revenue continues to grow in Pennsylvania because of the state's 2017 Expanded Gaming Act. The legislative package authorized iGaming, sports betting and fantasy sports, and VGTs at certain diesel truck stops. The legislation additionally created "mini-casino" opportunities for the state's brick-and-mortar interests.
Though still relatively new legal formats, the PGCB said iGaming, sports wagering, and VGTs each set annual revenue records in 2022. But so did table games, which have been operating in the commonwealth since July 2010.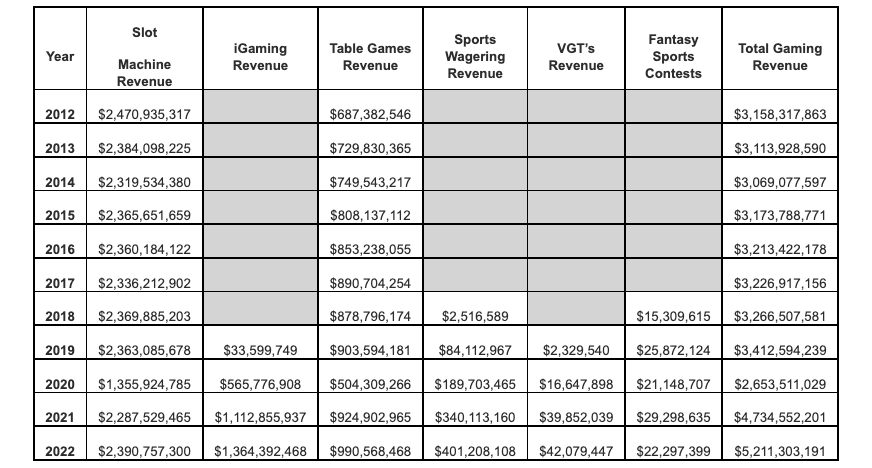 The record revenue resulted in record tax revenue of $2.12 billion — a $191.7 million year-over-year premium.
Parx Casino near Philadelphia was the richest brick-and-mortar property of the 16 casinos. Parx won $393.8 million on its slot machines and another $243.7 million on its felt for a combined haul of approximately $637.5 million.
Wind Creek Bethlehem, which was the top table earner at $242.7 million, came in second in land-based gross gaming revenue (GGR) with $272 million from its slots for a total win of $514.7 million.
Further Expansion Ahead
Pennsylvania is the second-richest gaming state, but the commonwealth won't take the top spot anytime soon — or likely, ever. Nevada will easily continue its reign, as gaming revenue through 11 months in 2022 totaled more than $13.5 billion. Nevada has not yet released December and full-year numbers.
Pennsylvania could be poised for further gaming growth. VGTs continue to expand into new diesel truck stops, as convenience stores like Rutter's continue to seek approvals for additional locations.
At least one more mini-casino is also set to open. Parx next month plans to begin operations at Parx Casino Shippensburg. The satellite casino is taking the place of what was formerly a Lowe's department store in Cumberland County.
Another mini-casino is being planned for State College, but that license remains tangled in a legal dispute.