The World Poker Tour (WPT) is celebrating its 20th anniversary , and the occasion will culminate in just over a month (December 12-20) with the $10,400 buy-in, $15 million GTD WPT World Championship at Wynn Lass Vegas.
ClubWPT, the subscription-based platform for online poker in the United States, has been qualifying players since May of 2022. Since then, 23 members across the nation, from Alaska to Florida, have won a $10,400 seat to the World Championship. These winners, of all different skill levels, range from age 27-86.
What's more, ClubWPT has added two more opportunities for Diamond members to qualify in November, events running on Nov. 6 and Nov. 13.
Check out ClubWPT w/ a free trial today!
As if that's not enough, WPT Global, a site for international, online poker players, is holding a-seat-a-day campaign that promises to award more than 100 total seats to the World Championship. The $550 buy-in satellites run every day and guarantee eight seats on Sundays.
Seat winners receive a $10,400 WC entry, $2,000 travel stipend, merchandise, and special player experiences during the World Championship festival. WPT Global has also been doing some other seat giveaways shown on Twitter, including a heartfelt giveaway to Dr. Josef Strazynski.
This is Josef Strazynski, a 74-year-old doctor living in Israel who helps patients suffering with diabetes.
— Amanda Botfeld (@amandabotfeld)
Finally, players have multiple opportunities to qualify via live satellites. Wynn is already offering live $1,100 buy-in satellite, while sattys are also taking place at Texas Card House and in places such as Bratislava and Vietnam. There are even mini satellites in Barbados. Click here to see a comprehensive list of ways to qualify.
There have already been two dozen ClubWPT qualifiers, and PokerNews recently caught up with the first, Drew "Ainsley1" Rautenberg, as well as Alaska's Bruce "wlkwolf13" Ramoth and Connecticut's Quran "willqdoit" Cruse.
Below, we profile two more qualifiers fortunate enough to punch their ticket to the WPT World Championship at Wynn Las Vegas.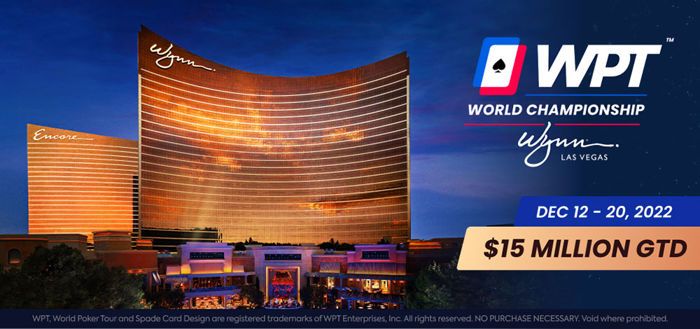 Michael "Kingcupp420" Ensey II from Gun Barrel, TX
Back on June 19, 44-year-old Michael "Kingcupp420" Ensey II of Gun Barrel, Texas punched his ticket to the WPT World Championship after shipping a "VIP" event on ClubWPT.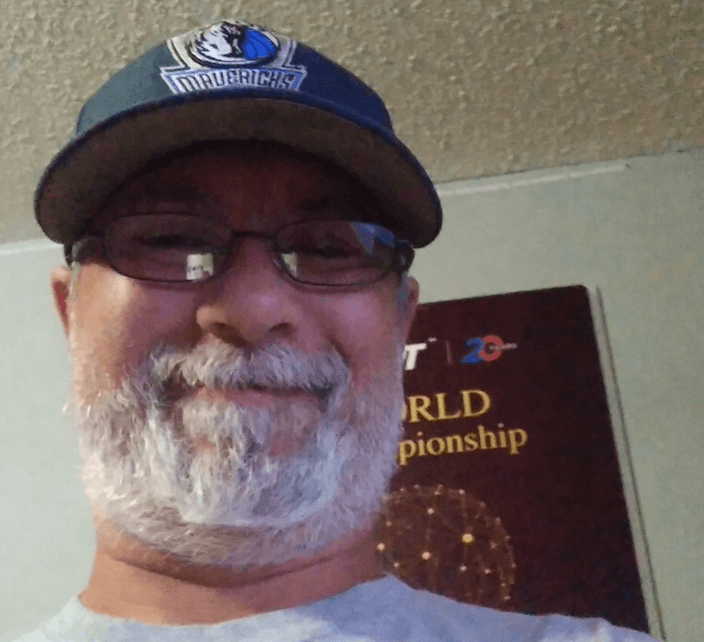 Michael Ensey
The father or three with two grandchildren has never been to Las Vegas nor has he ever played in a major tournament. Even so, he "just can't wait to show what [he] can do."
Ensey, who learned to play poker after Chris Moneymaker's World Series of Poker (WSOP) win in 2003, is also less than six years removed from a life-altering accident.
"On March 7, 2017, I was in a passenger in a car accident," he explained. "I suffered a traumatic brain injury, a ruptured artery in my right arm, a broken back, and I was in a coma for 15 days."
ClubWPT has allowed Ensey the opportunity to grind from the comfort of his own home, and it's there that he plays at least 1,000 hands a day. Despite his lack of playing in a big live event, with volume like that he's got valuable experience that'll no doubt help him come December.
While he's most looking forward to the competition, Ensey did say he hopes to meet some of his favorite poker players including Phil Ivey, Tony Dunst, and Lynn Gilmartin.
Jason "Jaybird1969" Kilby from Wakeman, OH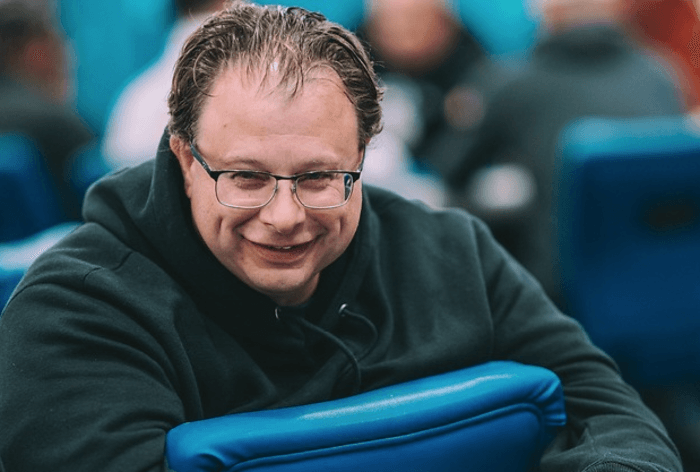 Jason Kilby
On Sunday, July 3, Jason "Jaybird1969" Kilby of Wakeman, Ohio won a "Diamond" event on ClubWPT, which he had signed up for back in February.
"I learned how to play poker about 15 years at home games," Kilby told PokerNews. "Then started playing in a casino five years ago in Cleveland, Ohio."
Kilby has never played a WPT tournament before, and he's only been to Las Vegas once prior – back in 2019 when he finished 2,416th in the WSOP BIG 50 for $1,087. More recently, he took 27th in the RGPS JACK Cleveland $420 Opening Ring Event for $970.
"My proudest moment is winning the package for December," said Kilby. "Daniel Negreanu would be the poker player I would love to meet."
Learn More About the Subscription-Based ClubWPT here!
ClubWPT Qualifiers Thus Far for WPT Wynn
| Date Qualifier | Player | City | State |
| --- | --- | --- | --- |
| 5/14/2022 | Drew Rautenberg | Medfield | MA |
| 5/28/2022 | Bruce Ramoth | Selawik | AK |
| 5/29/2022 | Quran Cruse | West Hartford | CT |
| 6/5/2022 | William Hays | Jackson | TN |
| 6/12/2022 | Anthony Greene | Penfield | NY |
| 6/19/2022 | Michael Ensey II | Gun Barrel | TX |
| 7/3/2022 | Jason Kilby | Wakeman | OH |
| 7/10/2022 | Philip Aleman | Staten Island | NY |
| 7/10/2022 | Kurt Carlson | Golden | CO |
| 7/17/2022 | Ronald "Tigar" Penepent | Cleveland | TN |
| 7/24/2022 | Sepideh Moghaddam | Bellaire | TX |
| 8/7/2022 | Joseph Giannone | Citrus Heights | CA |
| 8/14/2022 | Dan Lincoln | West Bridgewater | MA |
| 8/28/2022 | William Haines | Superior | CO |
| 8/28/2022 | Albert Cohen | Mount Dora | FL |
| 9/4/2022 | Richard Jaros | North Anson | ME |
| 9/11/2022 | Mike Robinson | Lone Star | TX |
| 9/18/2022 | Timothy Robins | Lincoln | NE |
| 9/25/2022 | Stacey Breslin | Lakemoor | IL |
| 10/2/2022 | Jerry Tucker | Florence | KY |
| 10/9/2022 | Charles Ralston | Hot Springs | AR |
| 10/16/2022 | Joseph DiTommaso | Concord | NH |
| 10/23/2022 | Bob Bacon | Overgaard | AZ |
| 10/30/2022 | Richard Hill | Paso Robles | CA |
| 10/31/2022 | Mark Symons | Byron Center | MI |
Did You Know the World Poker Tour is Online?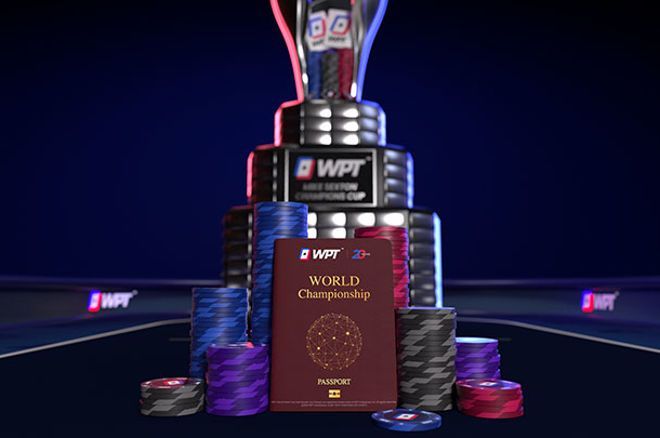 The launch of WPT Global means that poker players around the world now have the chance to win their way to WPT events, win prizes and enjoy exciting games such as Poker Flips. As one of the world's largest cash game poker networks, WPT Global is available in over 50 countries and territories around the world.
WPT Global offers a large deposit match bonus: 100% on deposits up to $1,200 (using any payment method). New players depositing a minimum of $20 automatically receive this match bonus which is unlocked in $5 increments (credited straight to the cashier) for every $20 of rake contribution.
Both tournaments and cash games count towards bonus unlocking; new players have 90 days from the date of first deposit to unlock and claim their full bonus amount.

Chad Holloway
Executive Editor U.S.
Executive Editor US, PokerNews Podcast co-host & 2013 WSOP Bracelet Winner.