Posted on: January 13, 2023, 10:42h.
Last updated on: January 13, 2023, 10:55h.
Taiwan Lottery Co., Taiwan's official lottery operator, will add TWD900 million (US$29.61 million) to several lotteries' jackpots this year to celebrate the Year of the Rabbit. It's also a way to increase interest in lottery products.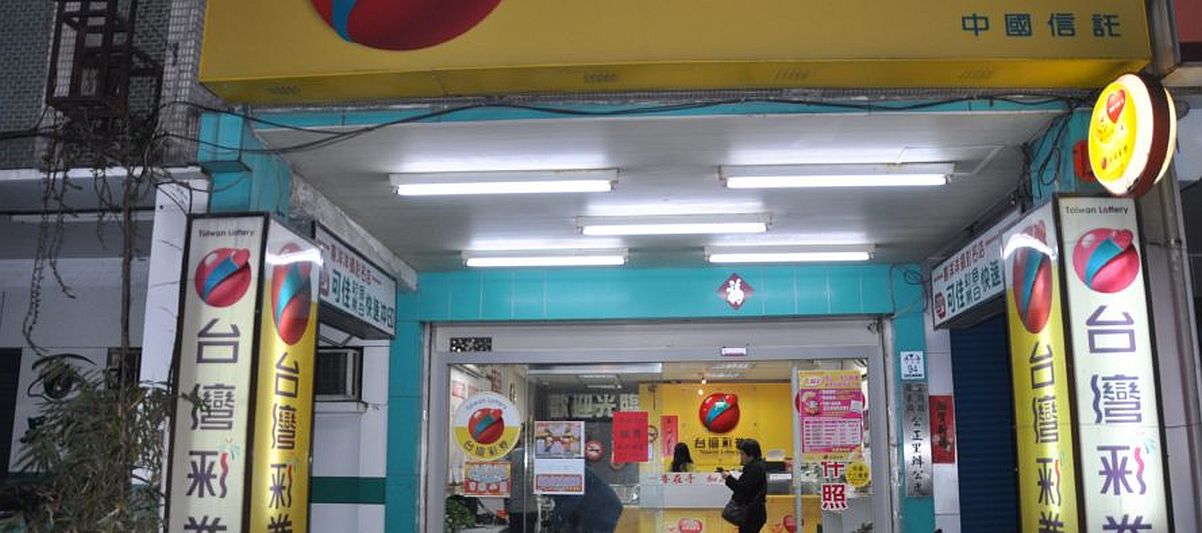 A lottery player buys a ticket at a Taiwan Lottery shop. Lottery operator Taiwan Lottery is adding around $29 million to the total amount lotteries will offer this year. (Image: Jackpot Info)
Huang Chih-yi, a Taiwan Lottery board member and company spokesperson, announced the increased prize money at a news conference on Thursday. Making the presentation with him was actress Vivian Sung.
Lotteries such as Lotto 6/49, Super Lotto, and BINGO BINGO have much larger jackpots than they've been able to offer in the past six years. Taiwan's lottery sales dropped last year and the move to increase the pots could help offset the losses.
Lotto 6/49 to Feature Larger Draw
Huang said the additional prize money for Lotto 6/49, the most popular lottery in Taiwan, will be split into two in keeping with its normal procedure. First, it will hold a daily draw for 17 consecutive days from January 20 to February 5. This will be the longest period of daily draws in the lottery's history, beating the previous record during the Lunar New Year in 2021 by two days.
This lottery is held on Tuesdays and Fridays. Lottery players have to choose the right six numbers among 49 possibilities to land the jackpot.
Huang said the second part will include a series of special draws from January 20 to February 5. There will be 360 in total, and players again must choose six numbers. Nine numbers will be drawn, which means players only have to match six of those nine.
Anyone who matches six of the nine will win TWD1 million (US$33,010). If more than one winner hits six winning numbers, they will split the prize.
To win the top prize in the Super Lotto, players must have six winning numbers drawn from 38 numbers in the first set and one winning number drawn from eight numbers in the second set. If the jackpot drops below TWD300 million (US$9.9 million), Taiwan Lottery will lift it back up by adding TWD200 million (US$6.6 million). However, it will only do that once between January 16 and March 16.
There will also be seven new lottery scratch-offs for Lunar New Year, available from now until July 12. These include the Big Fortune with a top prize of TWD12 million (US$396,120).
Each ticket costs TWD1,000 (US$33.01). In total, all of the scratch-offs will reward TWD10.8 billion (US$356.5 million).
Rebounding From COVID-19
Taiwan saw a strong recovery from COVID-19 in the second half of 2022 and, overall, is doing well. Lottery tickets during the six-month period delivered TWD133.1 billion (US$4.4 billion) in sales.
However, across all of 2022, sales of lottery products saw mixed results. Lotto 6/49 and the Super Lotto lost 4.3% compared to 2021, but scratch-off products became more popular. These generated TWD68.7 billion (US$2.26 billion), an increase of 6.7%.
Overall, however, Taiwan doesn't need to turn to its lotteries to support the country. As China looks to tighten its grip on the country, its economy is so strong that it has too much money.
The government recently reported that it had TWD140 billion (US$4.24 billion) in surplus tax revenue from last year. As a result, it promised to give everyone – possibly even foreigners living in the country – a bonus. By the end of February, they should each receive a payment of TWD6,000 (US$198.06).