Maria Ho had a solid 2022 World Series of Poker (WSOP) on the felt, but her biggest score of the summer had as much to do with the performance of others as her own.
The PokerGO commentator won the $25,000 WSOP Fantasy League, which featured 14 teams, for $200,000. Daniel Negreanu, who lost over $1.1 million during the series, finished in second place for $100,000.
Team No Gamble No Future, a PokerGO squad that included Jeff Platt and Brent Hanks, took third place for the final $50,000 of the $350,000 pot. The remaining 11 teams each lost $25,000, and quite a few of them barely missed out on the money.
The Best Team Assembled
Team Maria Ho scored 1,140 points, only the second team ever to crack the 1,000-point mark in league history. Last year's WSOP Main Event champion Koray Aldemir played a key role in the outcome, scoring a league-best 358 points in the 25k Fantasy League, of which Ho received from his five top 11 finishes in bracelet events this summer, along with 14 total cashes.
Marco Johnson, with 233 points, was Ho's second-highest scoring performer out of the eight players she drafted. Her team also included Joao Vieira, Craig Chait, Felipe Ramos, herself, Jim Collopy, and John Hennigan.
Full 2022 WSOP 25k Fantasy League Final Standings
| Position | Team | Points |
| --- | --- | --- |
| 1 | Team Maria Ho | 1,140 |
| 2 | Team Negreanu | 973 |
| 3 | Team No Gamble No Future | 926 |
| 4 | Team Dan Shak | 895 |
| 5 | Team AJ Kelsall | 876 |
| 6 | Team Fleyshman | 852 |
| 7 | Team Mojave's Balls | 848 |
| 8 | Team Shaun Deeb | 817 |
| 9 | Team Chad E | 747 |
| 10 | Team ODB | 737 |
| 11 | Team Riess | 672 |
| 12 | Team Trivett | 638 |
| 13 | Team Pocket 5's | 635 |
| 14 | Team Blowing Loads | 588 |
Negreanu's second-place team was carried by Josh Arieh, Dario Sammartino, and Chino Rheem. The trio combined for 837 of the team's 973 points.
Prior to the start of the WSOP, the 14 teams partook in a live draft and bid on various players based on their perceived value. Each team was allotted $200 to spend on eight players.
Zack Second Highest Point Earner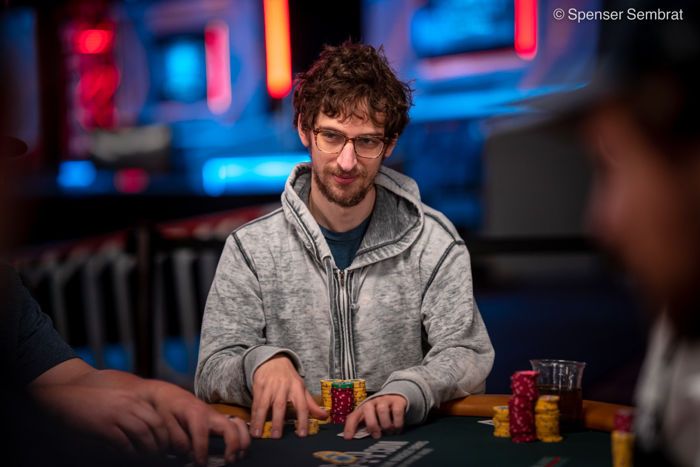 Dan Zack
As was expected, perennial WSOP Player of the Year candidates Shaun Deeb and Negreanu were the highest valued players in the 25k Fantasy League during the live bidding.
Negreanu, who failed to reach a final table in a live bracelet event for the first time since 2011, only racked up 125 points for Team No Gamble No Future. Given that he went for $111 in the bidding process, the PokerGO squad didn't get near as many points out of "DNegs" as they were expecting.
Deeb, however, was still a valuable selection for Team Dan Shak even at $110, scoring 281 points. But outside of Phil Ivey, who was worth 258 points and arguably the steal of the draft ($33), the rest of Shak's roster wasn't much help. Hence, why he ended up in fourth place and one spot short of the money.
Dan Zack, who won the WSOP Player of the Year award, was the second most valuable pick behind Aldemir in the 25k Fantasy Draft. The New Jersey native won two bracelets and reached two additional final tables this summer. He helped Team Mojave's Balls secure 351 points, second most. But Zack couldn't carry the team to a money finish alone.
Points are accumulated based on a draft pick's performance during the World Series of Poker. The deeper the run, the more points that player will rack up, with a bracelet win being worth 50 points and a cash outside the top 18 going for one point.
Click here to for more on the $25K Fantast Draft!