December 28, 2021
Jon Sofen
Doug Polk did what he set out to accomplish against his once bitter rival Daniel Negreanu: he backed the truck up to the tune of a $1.2 million profit in the most heavily publicized heads-up poker match of all-time, and one of the most exciting poker stories of 2021.
The High Stakes Feud on WSOP.com began last year and concluded 25,000 hands later in February 2021. Casual and hardcore poker fans alike tuned in to the livestreams daily for over three months.
Settling a Dispute
In 2014, Polk, an online "polker" crusher took offense to "DNegs" claiming he could quickly master $25/$50 6-max no-limit hold'em online games. The Upswing Poker founder felt it was a slight to those who study and put in countless hours mastering the format.
That was the beginning of what would become a six-year feud between two of the game's biggest stars. Although Negreanu was mostly silent publicly about their unpleasant relationship, Polk was often critical of the then-PokerStars ambassador on his popular YouTube channel and Twitter.
He cant even pick if he said it or not and it's been 3 years #
— Doug Polk (@DougPolkVids)
By summer 2020, they'd reached Republican vs. Democrat-level pettiness. But unlike Hillary Clinton and Donald Trump, Polk and Negreanu were adult enough to put aside their differences and settled things the old-fashioned way; a shootout at the O.K. Corral. Actually, it was just a heads-up poker match, thankfully.
Top Stories of 2021, #5: Multiple WSOP Bracelet Winners
Backing the Truck Up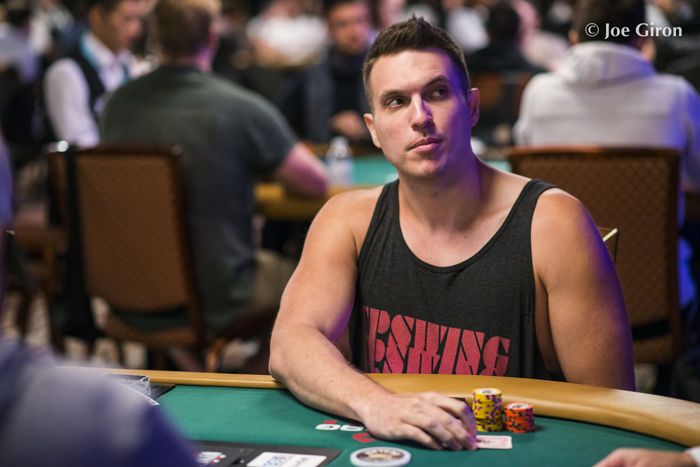 Polk told his social media followers prior to the start of the match in 2020 that he was going to "back the truck up," meaning he confidently anticipated a huge win.
When the players took a winter break in December 2020, Polk's pre-challenge predictions seemed accurate. By the start of the New Year, they'd reached 12,500 hands — the midway point — and Negreanu trailed by around $800,000. The losing player was given an option to quit at that point or continue on and finish off the challenge.
Negreanu, despite having the odds heavily stacked against him, refused to throw in the towel. And for one brief moment, it appeared to be a wise decision.
just setting up my twttr
— jack⚡️ (@jack)
Although he was down big at the start of 2021 — approximately 20 buy-ins — the GGPoker ambassador was competing at a higher level in heads-up play than most anticipated against arguably the best heads-up player ever. The format isn't Negreanu's specialty and he remained competitive throughout much of the 25,000-hand challenge. Even Polk admitted he was surprised with how well his opponent competed.
By mid-January, Polk had finally hit the $1 million profit mark. With time running out on the poker pro once known as "Kid Poker," Negreanu gave his fans a bit of hope days later, scoring a $385,000 win, the best session for either player.
Top Stories of 2021, #7: Return of Live Poker & Looking Ahead to 2022
Polk Starts to Tank
Following Negreanu's huge session, Polk had a challenge victory to protect. He changed up his strategy for a bit and began limping some buttons to keep the pots small. The strategy was a bit akin to a football team running out the clock late in a game with a lead.
Negreanu, however, was unable to take advantage. In fact, Polk's win rate late in the challenge was at a series high. Over the final week or so, he nearly doubled his profit and finished the match up right at $1,200,000, the equivalent of 30 buy ins.
Many poker players were critical of Polk's decision to limp buttons and play slow. But it clearly worked and perhaps threw his opponent off his game. There's a reason why Polk was once at the time of the heads-up no-limit hold'em game.
The Upswing Poker owner profited an average of $48 for every hand dealt during the match. Not bad considering one hand of heads-up online poker lasts 30 seconds or less, on average. And they were playing two tables at a time.
Polk and Negreanu have since patched their dispute up and are now cordial with each other. Negreanu went on to lose three straight live heads-up matches to Phil Hellmuth on PokerGO's High Stakes Duel show, while Polk moved from Las Vegas to Austin, Texas, and doesn't play poker much these days, although he is contemplating opening a poker room in the Lone Star State.