Posted on: January 5, 2023, 09:59h.
Last updated on: January 5, 2023, 09:59h.
Steve Bittenbender

Read More
In what may likely be a first, a sportsbook is taking wagers on what happens in a movie.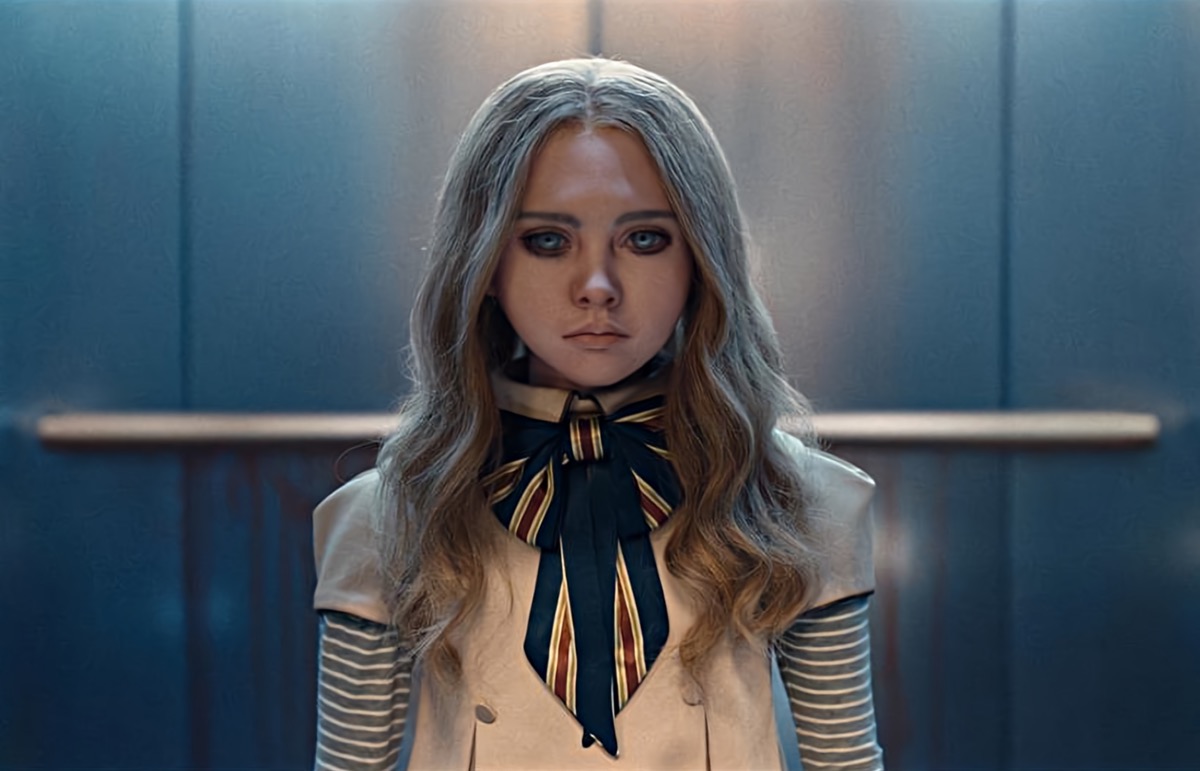 A publicity photo for the movie M3GAN, which hits theaters on Friday. Entain's unikrn is taking wagers in advance of the movie on the number of kills by the title character in the horror flick. (Image: Fandango/Universal Pictures)
Yes, you read that right.
Online operation unikrn has set an over/under market for the film M3GAN, which hits theaters Friday. The horror film is about a childlike android that…, well do I really have to explain the plot of a horror film? For those of us who grew up on 80s television, just think of it as a really, really dark reboot of Small Wonder.
Anyway, bettors on unikrn can wager on the total number of people M3GAN kills in the movie. The current line is 12.5. They also can bet on what the movie's rating will be in one week on iMDB.
Both markets close Friday morning.
Before some people get too excited, unikrn is currently only available to bettors in Brazil and all parts of Canada not named Ontario. Did you really think a licensed US sportsbook would look to offer bets on something like this, or that any US gaming regulator would even consider it?
The only entertainment bets booked by US sports operators are wagers on the Academy Awards, and that's only in New Jersey and Indiana.
Unikrn Returns
If the name unikrn rings a bell, it was a US-based, esports-centric betting site that was initially launched more than eight years ago. It also ventured into cryptocurrency. That led to it becoming the target of a federal investigation for selling unregistered crpytotokens and offering an exchange the company touted would increase the demand for them and their value.
In September 2020, unikrn agreed to pay a $6.1 million fine to the US Securities and Exchange Commission.
More than a year later, in October 2021, Entain agreed to buy unikrn's gaming assets, including its technology platform and branding. At that time, the British-based gaming operator announced a new esports wagering site would be launched in 2022.
A spokesperson for unikrn said the operator no longer is involved in offering cryptocurrency.
Entain Seeks New Markets for Unikrn
The new unikrn launched last month. As noted previously, its initial markets are Brazil and Canada, outside of Ontario. That Canadian province has its own regulated online gaming authority.
Unikrn's focus remains on esports wagering, with markets on tournaments and head-to-head competitions. In addition, unikrn also offers "UMode" which allows gamers to bet on themselves in competitions. There's also a "Moneymatch" product that allows people to play various games in either public or private rooms.
It also offers a traditional online sportsbook and casino games.
Over the past year, the passionate team at Entain has worked closely with us to create a safe, accessible, secure and compliant product that players can trust – even if they've never placed a bet before," said Justin Dellario, CEO of unikrn and managing director of esports at Entain, in a release late last year announcing the new launch. "The launch of unikrn in both Brazil and Canada is the first step as we introduce a video games and esports betting platform that truly puts a new generation of players and their passions first."
The company said it's pursuing opportunities to enter other regulated markets around the world.