On Wednesday, the 2023 PokerStars Players No-Limit Hold'em Championship (PSPC) saw 255 players from the 1,014-player field return to action. With the top 175 finishers making the money – a min-cash being worth $35,100 – it meant 80 players would leave empty-handed.
Among those to hit the rail before the money were Matt Berkey, Josh Arieh, reigning WSOP champ Espen Jorstad, and Survivor alum "Boston" Rob Mariano. Likewise, plenty of Platinum Pass winners bowed out early including Gonzalo Leal, Michael Goodman, Josif Spulber, and Rakesh Ramdial, who you might recall had quite the story as his wife initially thought his Platinum Pass win was a scam.
As evening set in, the money bubble finally arrived and would last for 2.5 hours.
Follow our 2023 PSPC live updates here!
Mauricio Ferreira Pais Bubbles PSPC
Mauricio Ferreira Pais
The bubble burst in Level 18 (6,000/12,000/12,000) when Mauricio Ferreira Pais had the all-in triangle in front of him as he was forced all in from the big blind. Action folded to Platinum Pass winner Omar Del Pino, in the cutoff, and he made it 25,000. The remaining active players folded to set up the all-in showdown.
Mauricio Ferreira Pais:

Omar Del Pino:
Ferreira Pais was in bad shape and would need a miracle following the
flop. Del Pino then filled up on the
turn to lock up the hand. The
river completed the board and confirmed Ferreira Pais as the unfortunate bubble boy.
The bubble has burst!
— PokerStars LIVE (@PokerStarsLIVE)
Huge Triple Up for Platinum Pass Winner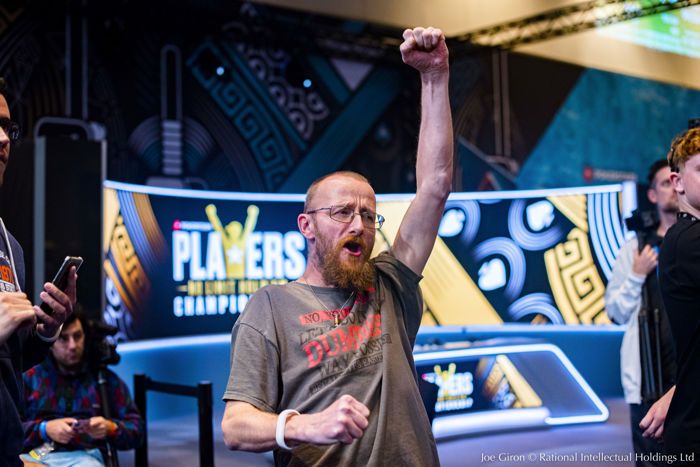 Glen Craigen
One man who was intent on making the money was Canadian highway worker Glen Craigen, who won his Platinum Pass while at work in spectacular fashion – while on duty at work via a freeroll opportunity.
In Level 16 (4,000/8,000/8,000), Craigen moved all in for 133,000 from the cutoff before Frederic Normand rejammed for 192,000 from the button. Rayan Chamas, then counted out his stack from the small blind, he pondered over his options and decided to call.
Glen Craigen:

Frederic Normand:

Rayan Chamas:
Craigen was dominated and in really bad shape until he paired his jack on the
flop. The Canadian had his phone out and was recording the runout as he was now the favorite to scoop in the 415,000 main pot. The
turn and
river completed the board and Craigen scooped in the pot.
"This is a dream come true," said the Platinum Pass winner, who was visibly shaking. With an above-average stack, he was in a very good place to make the money, which he eventually did.
Craigen's journey to The Bahamas is an emotional one and he relayed how he got to PSPC with PokerNews, which you can check out below.
Death by Qauds Again for Conniff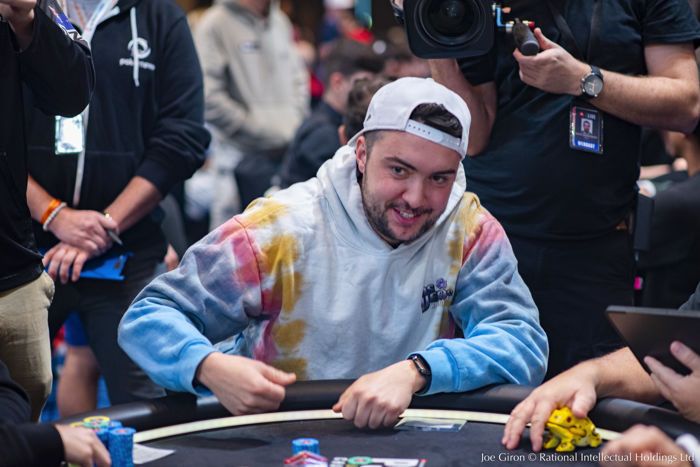 Asher Conniff
In Level 17 (5,000/10,000/10,000), Asher Conniff was down to around 80,000 chips and he moved all in from the cutoff. Armin Rezaei woke up with a reasonable holding in the big blind and called to put Conniff at risk.
Asher Conniff:

Armin Rezaei:
The flop fell
and Rezaei flopped quads to leave Conniff nearly drawing dead. The
on the turn confirmed his fate and Conniff headed to the rail.
Conniff was also eliminated by quads at the WSOP Main Event, final table but this time he left empty-handed.
Read about Conniff's death by quads in the WSOP Main Event here!

Chad Holloway
Executive Editor U.S.
Executive Editor US, PokerNews Podcast co-host & 2013 WSOP Bracelet Winner.

Calum Grant
Editor & Live Reporter
Calum has been a part of the PokerNews team since September 2021 after working in the UK energy sector. He played his first hand of poker in 2017 and immediately fell in love with the game. Calum's proudest poker achievement is winning the only tournament he has ever played in Las Vegas, the prestigious $60 Flamingo evening event.