While he's won a record 16 World Series of Poker (WSOP) gold bracelets, Poker Hall of Famer Phil Hellmuth has never won WSOP Player of the Year, though he's come close on several occasions.
Just last year he set a 52-year WSOP record with seven final table appearances, but his stellar performance wasn't enough to win POY as Josh Arieh claimed it with 4,194.59 points. Hellmuth took second place with 3,720.01 while Daniel Negreanu ended up in third place at 3,531.03 points. In total, Hellmuth entered 34 events, bought in for $448,379, and cashed out for $1,248,860, for a net profit of $800,481.
With the 2022 WSOP on the horizon, PokerNews asks – Can Phil Hellmuth with the 2022 WSOP Player of the Year?
2022 World Series of Poker Hub
Bookmark this page! All you need to know about the 2022 WSOP is here.
Hellmuth is Going to Try
According to the man himself, he's going to give it a go.
"I would love to win it. I have finished second four times in the WSOP POY race but have not won it yet," he told PokerNews. "Last year, I had two second-place finishes, I had chip lead in both. If I win one, I win 2021 WSOP POY instead of getting second again."
He continued: "One year, Greg Merson had to finish first in the Main Event to take it away from me, which he did. Another year, Ben Lamb had to finish eighth or better in the Main to take it away – he finished third. In 2006, I passed Jeff Madsen to win it by rules they had posted in the last event, but they had a meeting to determine who won it. They gave it to him! So yes, it fucking hurts!"
WSOP Player of the Year Winners
| Year | Winner | Runner-Up |
| --- | --- | --- |
| 2004 | Daniel Negreanu | Ted Forrest |
| 2005 | Allen Cunningham | Mark Seif |
| 2006 | Jeff Madsen | Phil Hellmuth |
| 2007 | Tom Schneider | Jeff Lisandro |
| 2008 | Erick Lindgren | Barry Greenstein |
| 2009 | Jeff Lisandro | Ville Wahlbeck |
| 2010 | Frank Kassela | Michael Mizrachi |
| 2011 | Ben Lamb | Phil Hellmuth |
| 2012 | Greg Merson | Phil Hellmuth |
| 2013 | Daniel Negreanu | Matthew Ashton |
| 2014 | George Danzer | Brandon Shack-Harris |
| 2015 | Mike Gorodinsky | Jonathan Duhamel |
| 2016 | Jason Mercier | Paul Volpe |
| 2017 | Chris Ferguson | John Racener |
| 2018 | Shaun Deeb | Ben Yu |
| 2019 | Robert Campbell | Shaun Deeb |
| 2020 | N/A (pandemic) | N/A |
| 2021 | Josh Arieh | Phil Hellmuth |
Best Free to Play Slots
Plan for 2022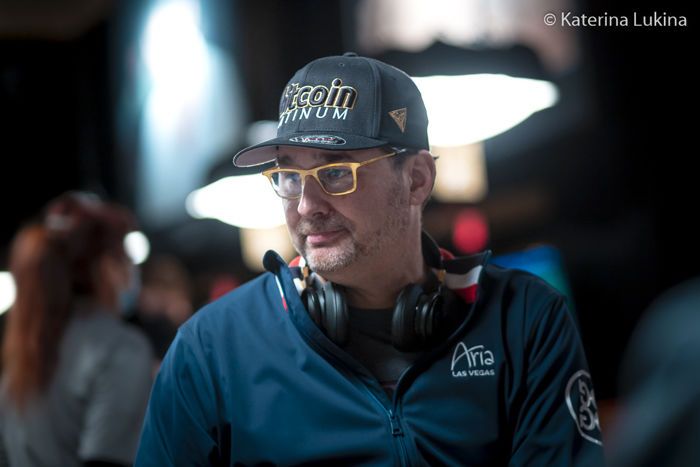 Phil Hellmuth
Winning two dozen gold bracelets has been a longtime goal of the "Poker Brat," but it wasn't until about six years ago that he set the goal of winning WSOP POY. Last year he was the early favorite but faded down the stretch, a mistake he doesn't intend to make this summer.
"I will take 7-8 days off during WSOP, just like last year," Hellmuth shared. "I can win more by playing less. Last year I made five final tables in three weeks and was completely spent. After a first-place on Sunday, and a second-place on Wednesday, my adrenaline was completely gone. I didn't cash for three weeks after that!"
Fortunately, the past six months have given Hellmuth the opportunity to recharge for the WSOP, which will be at a new location.
"It would be nice to win the Omaha 8/B, as I think I'm the second-best player in the world at that game."
"Excited for it. A new challenge where we all face the same conditions," Hellmuth replied when asked about the venue change.
When asked about what events he's most excited about Hellmuth said: "It would be nice to win the Omaha 8/B, as I think I'm the second-best player in the world at that game. Ari Engel is number one. Mike Matusow has the knowledge, but he has a bad 15 minutes here-or-there. I'm the best Razz player in the world, would be nice to win that for a third time or any mix game."
So what expectations does Hellmuth have for himself this WSOP?
"If I can make seven final tables, have two seconds and a first last year then I think it's possible to win four WSOP bracelets," he said. "That's all I need: to know something is possible."
One thing is for sure, if he's actually able to win four bracelets in a single year, something that's never been done in the history of the WSOP, he will no doubt win 2022 WSOP Player of the Year!

Chad Holloway
Executive Editor U.S.
Executive Editor US, PokerNews Podcast co-host & 2013 WSOP Bracelet Winner.