November 14, 2022
Are you like Wizzard and wish it could be Christmas every day? Or are you more of a pre-ghost visit Scrooge who sits there in the dark saying "Bah Humbug"? If you answered yes to either of those questions, you're either going to love or hate this guide we've put together on the best free Christmas slots to play.
We know, it may be a little early yet to put up the decorations and be hanging up mistletoe; however, it's never too early for free online games, especially Christmas-themed slot games. And our experts have been busy checking out which games have been naughty and nice to put on our list of the best free Christmas slot games.
Christmas and gambling
Christmas and gambling may not seem like two things that go together hand-in-hand, so you may be surprised when we say they are more entwined than you realise. For example, gambling is all about taking a risk and hoping for a positive outcome, and that's exactly how it is when buying presents for friends family, or worst of all, a Secret Santa. Will they like it? Won't they? You just have to take the gamble and hope for the best.
Another example of how gambling and Christmas co-exist is when it comes to work Christmas parties. Do you have that one extra beer? Do you risk drinking one too many and potentially becoming the new office gossip for pulling out your signature moves on the dance floor? Or do you go for the pint of water, play it safe and don't get reprimanded for drunkenly scanning pictures of your bottom on the office printer…?
Christmas-themed slots
Most people send Santa Claus a list of presents they want, but not us here at PokerNews. We're sending the big man our list of Christmas-themed slot games to allow him to have some festive fun before his busiest time of the year.
And we've decided as an early Christmas present, we'll share our list with you too. So, here are some of our favourite Christmas-themed slots that you can play for free.
Christmas Cashpots
Many people think that getting cash for Christmas is a lazy present. However, we bet they wouldn't be complaining if they unwrapped a maximum win of 2,500x their stake in Inspired Gaming's Christmas Cashpots slot on Party Casino.
With cute graphics and plenty of festive features, including the Santa collection bonus where St Nicholas himself collects bags of toys, each one containing a monetary value which he adds to your win pot, there is a lot to like about this game.
Developed By: Inspired Gaming
RTP: 95.00%
Key Features: Santa Collection Bonus, Cash Collector Free Spins
Holly Jolly Penguins
If you need some Christmas cheer in your life, the Holly Jolly Penguins slot game available to play on bet365 Casino is an ideal pick. With its cute cartoon graphics, you can win up to 80 free spins in a single spin of the reels as well as instant cash wins too depending on how many scatter symbols appear.
Playing the game is incredibly easy – you just need to match three or more symbols from left to right along any of the game's 45 pay lines. The wild symbols substitute for all other paying symbols and the game has a maximum win of 4,5000x your bet.
Developed By: Fortune Factory Studios
RTP: 96.01%
Key Features: Free Spins, Wilds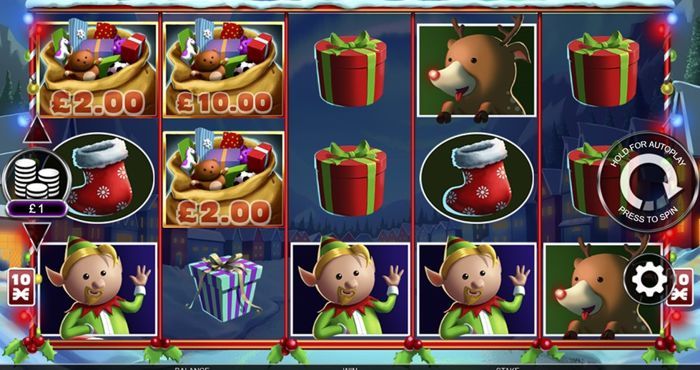 Christmas Carol Megaways
Join Ebenezer Scrooge and the ghosts of Christmas' past, present and future as you relive the Charles Dickens classic like never before in Pragmatic Play's Christmas Carol Megaways at PokerStars Casino.
Megaways slots are known for their large number of win lines which can differ with each spin as symbols drop onto the reels in different sizes, plus an extra row at the top of the reels to help increase the chances of a win. When wins are triggered, winning symbols disappear and will trigger cascading symbols that fall down to fill empty spaces meaning multiple chances to win from a single spin.
Developed By: Pragmatic Play
RTP: 96.50%
Key Features: 200,704 Win Lines, 20,000x Max Win, Free Spins and Multiplier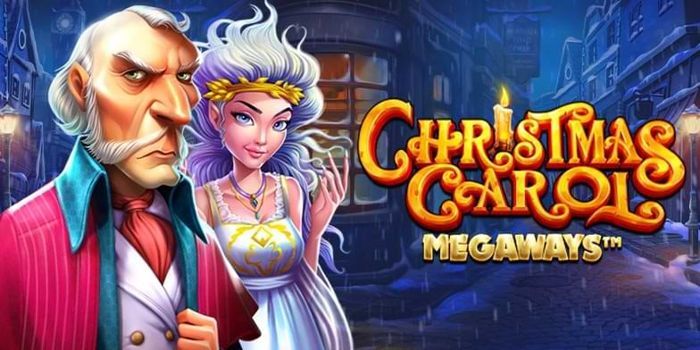 Secrets of Christmas
Christmas is a magical time full of wonder and secrets. Like how does Santa fit down the chimney? Well, you may be able to uncover some of the mysteries at 888Casino with NetEnt's Secrets of Christmas slot game.
Featuring Santa as a wild symbol which substitutes for all other paying symbols, and gift bags that act as scatter symbols which can trigger the bonus round, both bring plenty of festive cheer to this Christmas-themed slot game.
Developed By: NetEnt
RTP: 96.72%
Key Features: Bonus Game, Wilds